Main content starts here, tab to start navigating
The Howdy Story
We're all about two things: amazing ice cream served by amazing people.
Howdy Homemade was started by Tom Landis in Dallas, TX, on December 26, 2015. He didn't have a business plan. He had a people plan.
After years as a franchisee of pizza and sandwich restaurants, Tom became keenly aware of how quickly those with special needs were overlooked as productive employees after hiring a young man with Down syndrome for his restaurant.
Serendipitously, Tom's came across the book, Another Season: A Coach's Story of Raising an Exceptional Son by the legendary football coach Gene Stallings, who shares the moving story about his life's journey with his son Johnny.
With these inspirations, Tom created a space where teens and adults with intellectual and developmental disabilities could find meaningful employment. Tom went about creating a place for underdogs. A place where they could be the center of the business. A money-making enterprise that would stand as the example of how companies can put a social mission first. Tom is quick to challenge other business leaders to become more inclusive in their hiring practices.
We all know that a job provides structure, confidence, and a sense of pride. Equally important to the family of a neurodiverse individual is that a job for someone like Kalin, Brandt, and Coleman (pictured below) gives them the satisfaction and comfort knowing that their loved one is contributing to a successful business.
Howdy Homemade is impacting lives throughout the communities where shop owners have accepted the mission to create more jobs for people with IDDs through the power of our smiles and amazing ice cream. From hiring and training to leadership and advancement, Howdy Homemade aims to change the way our society treats the special needs population.
While the ice cream gets rave reviews, Howdy Homemade is a successful business because of our employees - the true heroes of this world.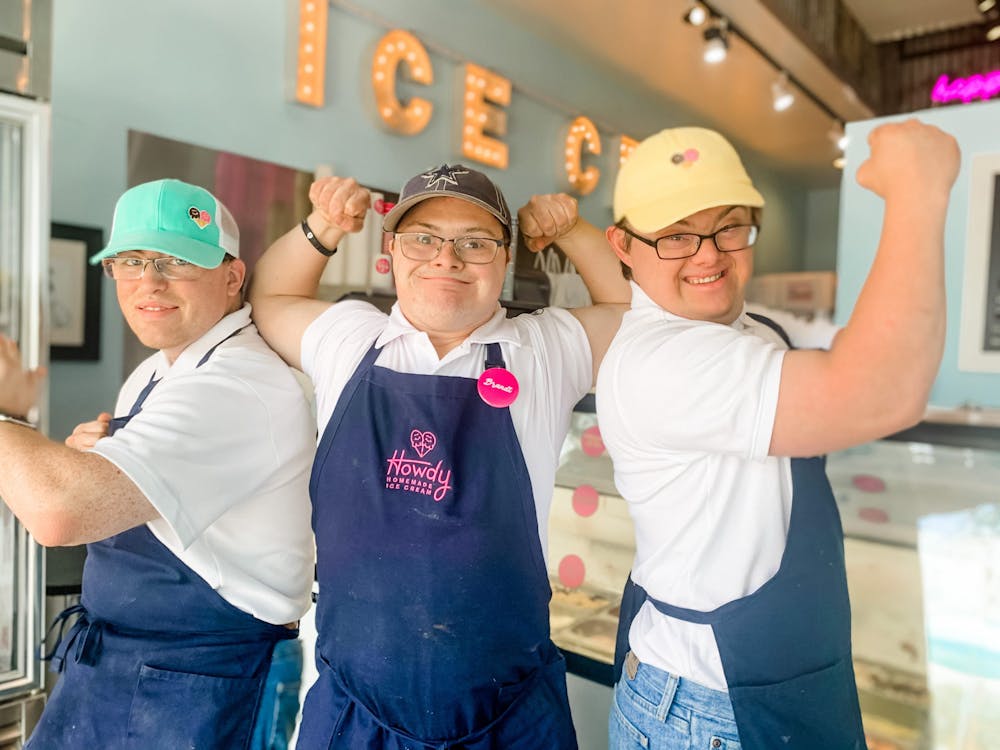 The Howdy Pillars
Working shouldn't rearrange our priorities in life. That's why we constantly remind ourselves of what holds up our life:
GOD
Family
Co-workers
Customers
Self
Speaking Engagements
Tom Landis is a highly sought-after, energetic speaker on the topics of inclusion, special needs, and creative thinking. He has appeared in People magazine among many other publications and is the recipient of numerous awards, including:
2001 LULAC Businessman of the Year
2002 Center for Non-profit Businessman of the Year
Two-time Texan of the Year finalist
2015 Ryan Albers Lifetime Achievement Award
2016 Lex Friedan Texas Small Business of the Year
2019 Johnny Stallings Award
Are you interested in having Tom or a Howdy Hero speak at your next event? Click here